CNC Swiss Turning From HY CNC
As a reliable supplier of quality machined components, Hyluo offers professional Swiss CNC turning services that can be used to produce all types of complex components, from connectors to fasteners and fittings. From boring and deburring to broaching, deep-hole drilling, and threading, our series of complex Swiss CNC machining services have successfully assisted a wide range of industries from medical to aerospace and marine.

We combine a highly knowledgeable engineering team with the most advanced CNC Swiss turning technology to provide our clients with quality services and reduced lead times. We can operate on a wide variety of parts in a broad array of sizes, shapes, and materials measuring up to 24 inches in length and between 1/8 of an inch to 1.25 inches in diameter.
We invite you to contact us for more information about our complex Swiss CNC turning machinery!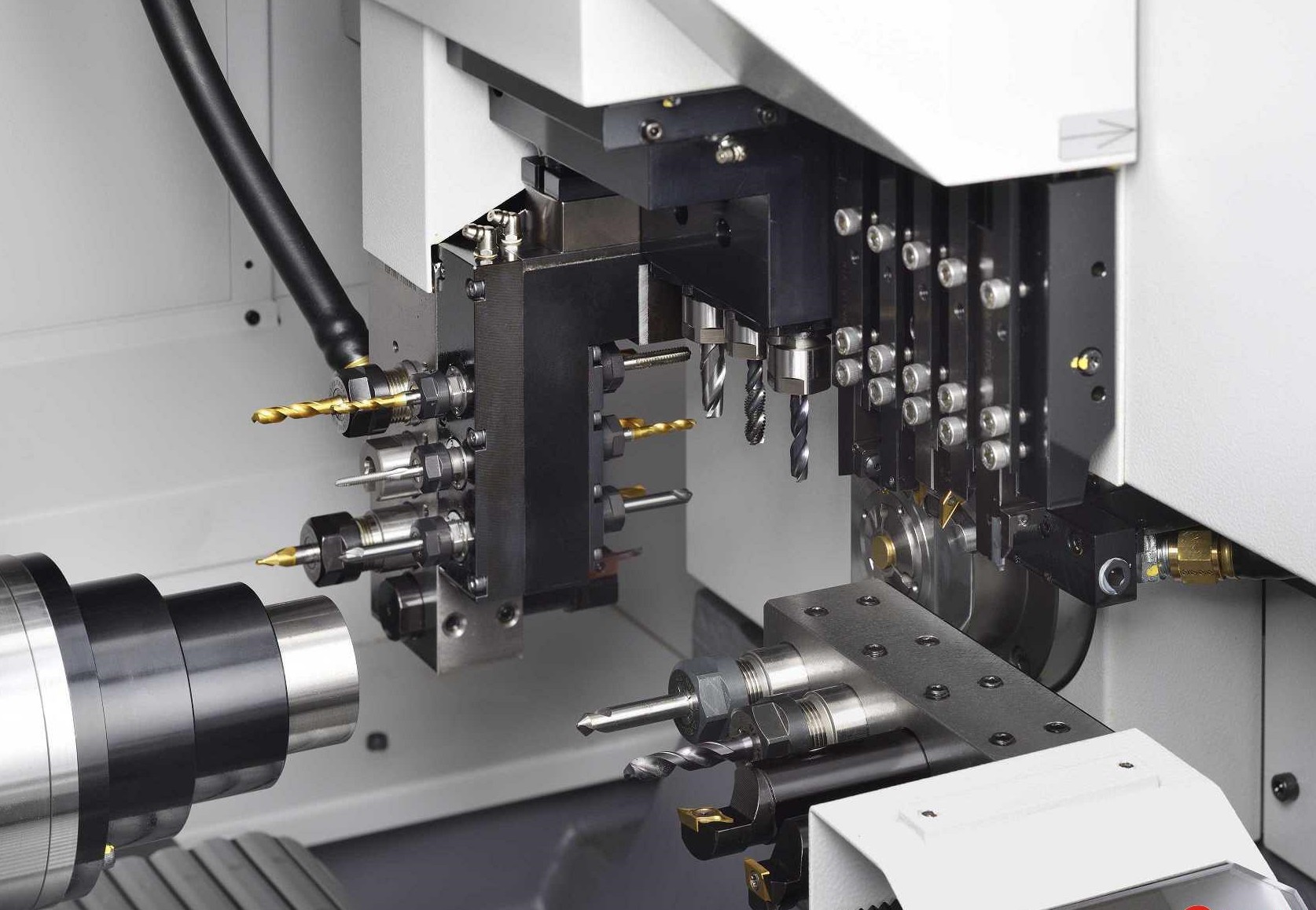 What Is CNC Swiss Turning?
CNC swiss turning belongs to high-precision cutting processing, which can complete turning, milling, drilling, boring, tapping, engraving and other compound processing at the same time. 
It is used for batch processing of precision small hardware and shaft special-shaped non-standard parts. Precision composite machining of various high-precision, multi-batch, and complex-shaped shaft parts.
Explore Our Swiss CNC Turning Capacities
Lights-Out Machining,
Multi-process Machining,
CAD Drawing Services,
CAM Programming Services.
Presion CNC Turning Parts:
Connectors, Gears, Fasteners, Shafts, Fittings, Valves.
Types of CNC Turning Processes
Turning, Milling, Boring, Deburring, Drilling, Grinding, Knurling, Polishing, Threading, Reaming, Broaching, Hobbing, Deep Hole Drilling, Slotting.
1. Metal materials : Aluminum, Alloy Steels, Beryllium, Brass, Bronze Alloys, Carbide, Carbon Steel, Cobalt, Copper.
2. Plastics: Acrylic, ABS , FRP, Nylon, PC, PEEK, PP, PTFE, PVC.
Min: 1/8 in.
Max: 1.25 in.
Applications of Swiss CNC Turning:
Below are examples of industries we have served in the past. The complex parts machined by HYLUO Swiss CNC turning can be used for the following industries but not limited where high precision and efficient manufacturing is demand:

Medical,                                    

Aviation,


Aerospace,                               

Military industry,


Automobiles,                          

Motorcycles,


Optics,                                       

Communications,


Appliances,                              

Refrigeration,


Electronics,                              

Clocks,etc.