HYLUO offers high quality, tight tolerance bespoke CNC turning services for a variety of industries. We combine a highly knowledgeable engineering team with the most advanced CNC turning and milling technology to provide our clients with quality services and reduced lead times.

The innovative HYLUO team is always available to cost-effectively guide you through the design and manufacturing process. Our goal is 100% customer satisfaction, providing  ISO 9001:2015 and IATF16949 certified quality machining resulting in good lead times, on-time delivery, and unmatched customer service.
No matter how complex the project, we ensure that our clients receive superior product. In addition, we can handle all production requirements, ranging from 1 to 100,000 units. Contact us to discuss your next project today.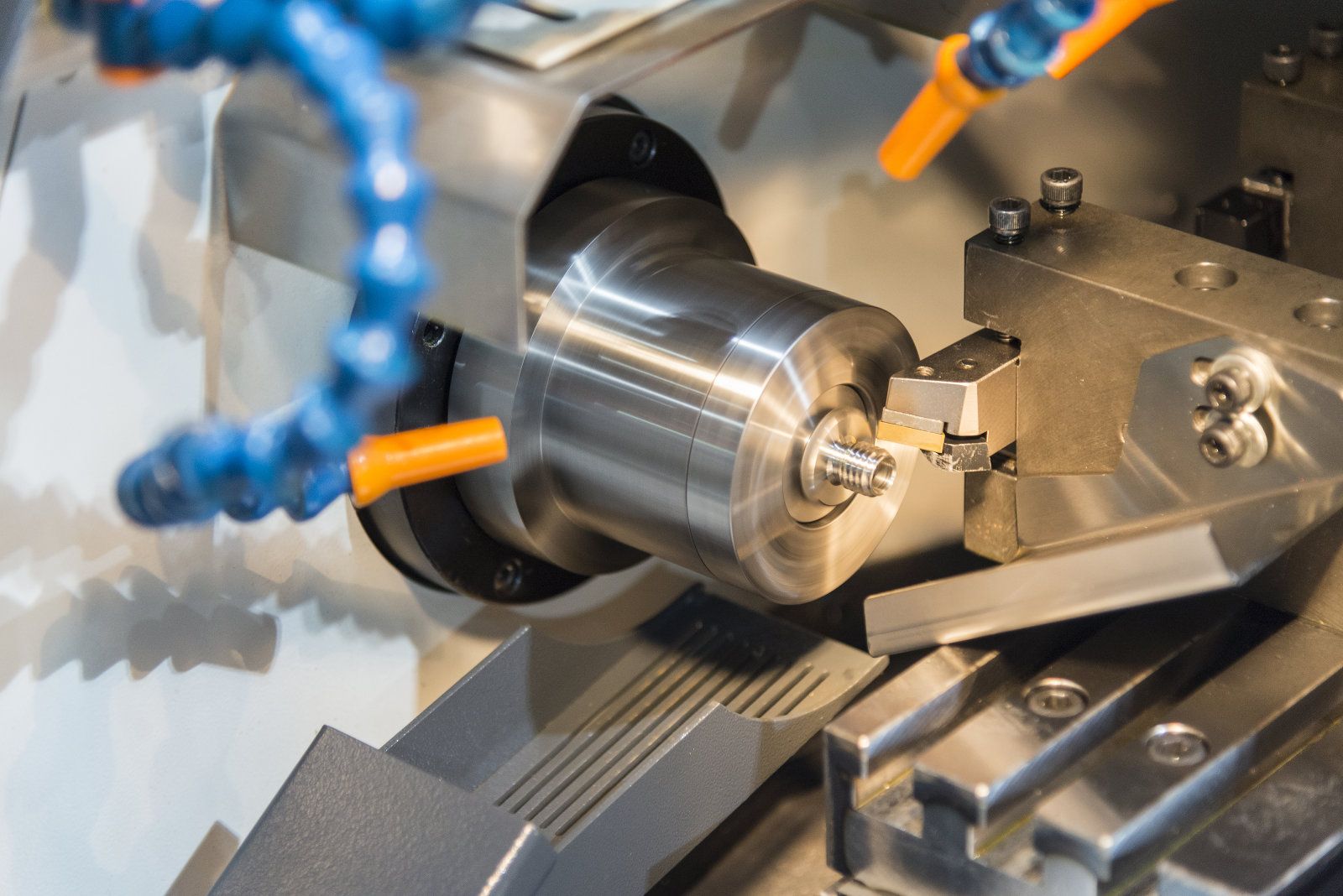 In the CNC turning process, a chuck holds a bar of material, such as plastic or metal, in place. The piece rotates on a lathe, allowing a computer-controlled turret with attached tooling to cut the material into a specified shape based on programmed instructions. The more tools a turret can hold, the more complex options are available for the part. CNC lathes and turning centers can utilize a variety of processes to create different end results.
Explore Our CNC Turning Capacities
CNC 3-axis, 4-axis, 5-Axis machining,
CNC milling,
CNC turning,
CNC Lathe,
CNC Swiss,
CAD Drawing Services,
CAM Programming Services.
Presion CNC Turning Parts:
Cylinders, hubs, casings, flanges, shafts, housings, spindles, axles, rollers, pump bodies, wheels, rotary couplings, specialty pressure vessels, downhole drilling components, and other cylindrical parts.
Types of CNC Turning Processes
Boring, cutting, drilling, facing, internal forming, knurling, necking, parting, shoulder facing, threading (external, internal), and turning (contour, form, taper, straight).
1. Metal materials range from the 'soft' aluminum & brass, to the 'hard' titanium & cobalt-chrome alloys:
Alloy Steels, Aluminum, Brass, Bronze Alloys, Carbide, Carbon Steel, Cobalt, Copper, Iron, Lead, Magnesium, Molybdenum, Nickel, Stainless Steel, Stellite (Hard Facing), Tin, Titanium, Tungsten, Zinc.
2. Plastics: Acrylic, Acrylonitrile Butadiene Styrene (ABS), Fiberglass Reinforced Plastics (FRP), Nylon, Polycarbonate (PC), Polyetheretherketone (PEEK), Polypropylene (PP), Polytetrafluoroethylene (PTFE), Polyvinyl Chloride (PVC).
1. Assembly
2. Various Surface Treatment Options Including Powder Coating, Wet Spray Painting, Anodizing, Chrome Plating, Polishing, Physical Vapor Deposition etc.
3. Various Heat Treatment Options
(±)0.001 in, the tighter the tolerance, the greater the cost. Don't pay for something you don't need. Where possible open all tolerances and deviate from engineering block tolerances when appropriate.
Applications of CNC Turning:
At HYLUO CNC, we take on all jobs that fit our capabilities for any industry. Below are examples of industries we have served in the past. We have created true turnkey components, weldments and assemblies for, but not limited to the following industries:
Examples of CNC Turning Parts